33_13824_2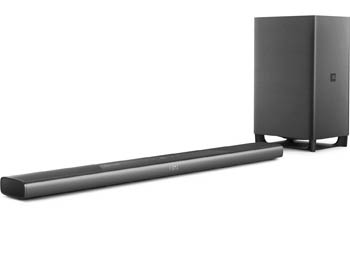 Topthema: Soundbar
Philips Fidelio B8
Mit dem neuen Dolby-Atmos-Tonformat hat das Heimkino praktisch eine neue akustische Dimension dazugewonnen. Doch die aufwendige Umsetzung benötigt normalerweise viele Komponenten. Das muss aber nicht unbedingt so sein.
>> Mehr erfahren
Kategorie: Audiokabel analog
---
Ausstattungsliste: van den Hul FIRST Metal Screen
---
Ausstattung & technische Daten
Specification
Cable Type
Coaxial
Conductor Material
Linear Structured Carbon ®
Design Purpose/ Application Area(s)
Highest quality audio interlink; Tone arm to preamp (*); Microphone or Electrical instrument cable; SPDIF digital audio interconnect (75 Ohm)
Eff. Conductor Ø/Eq. AWG No./Strands
- / - / Core: 12,000; Screen: 38,000 (LSC) + 192 (MCOFC)
External Diameter / -Dimensions
7.5 mm.
Resistance 20 °C / 68 °F
Core: ~36 Ohm/m.; Screen: 0.49 Ohm/100 m.
Capacitance
61 pF/m.
Insulation / Dielectric Strength / Test Voltage
Core: PE foam; Jacket: HULLIFLEX ® / 300 Vrms min.
Connector Types Suitable
Our RCA type C - 8.0; Neutrik 1/4" (6.3 mm.) Jack/Phone plug; Custom mountable on ordered lengths.
Standard Sales Units / -Lengths
Stereo pair packed with RCA (unbalanced) connectors in 0.6, 0.8, 1.0, 1.2 and 1.5 m. lengths;
Single packed for SPDIF transport-dac purposes with RCA connectors in 0.6, 0.8, 1.0, 1.2 and 1.5 m. lengths. Larger lengths are available on request.
Jacket Colours Available
Saffron yellow
Remarks
Connectors need to be factory mounted. (*): For MM and high output MC cartridges. Other types available in our "The FIRST ®" series: The FIRST ® Ultimate.