97_16722_2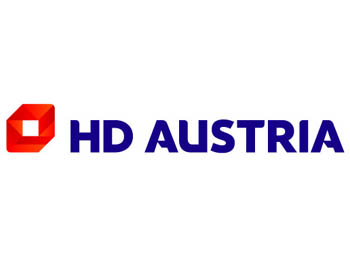 Topthema: Einfach Mehrsehen
Samsung EVO-S (HD Austria)
Für den Empfang privater Sender wie RTL, Sat.1 und Co. in bester HD-Qualität über Satellit stehen in Deutschland mehrere Anbieter wie z. B. Diveo zur Auswahl. In Österreich bietet "HD Austria" ein attraktives Programmpaket an. Wir haben es ausprobiert.
>> Mehr erfahren
>> Alle anzeigen
101_0_3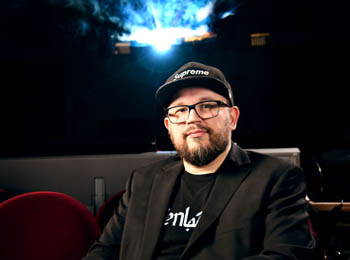 Anzeige
Topthema: Neue Netflix-Serie Dogs of Berlin in 4K HDR genießen
BenQ 4K HDR Heimkino-Beamer
Der deutsche Regisseur Christian Alvart der neuen Netflix-Produktion "Dogs of Berlin" vertraut bei der detailgetreuen Wiedergabe auf die UHD-HDR-Qualität von BenQ.
>> Mehr erfahren
>> Alle anzeigen
71_16205_2
Topthema:
Raumakustik verbessern - durch Schallabsorber
Kategorie: AV-Receiver
---
Ausstattungsliste: Harman Kardon AVR 255
---
Ausstattung & technische Daten
| | |
| --- | --- |
| Ausführliche Produktinformationen | |
| Audio Specifications & Features | |
| Stereo Power | 65W x 2 |
| Power | 50W per channel |
| High Instantaneous Current Capability | 35 Amps |
| Power Bandwidth | 20Hz – 20kHz |
| Ultrawide Bandwidth Design @ 1W (+0dB / –3dB) | 10Hz – 130kHz |
| Signal-to-noise Ratio (IHF-A) | 100 dB |
| Slew Rate | 40V/μsec |
| Input Sensitivity/Impedance | 200mV/47kohms |
| Power Supply | Independent front & rear |
| Output DACs | 192kHz/24-bit |
| Quad Crossover Bass Management | Yes |
| Available Low-frequency Crossover Points | 40Hz, 60Hz, 80Hz, 100Hz, 120Hz, 150Hz or 200Hz |
| Lip Sync Delay per Input | 0 – 180 mS |
| EZ Set EQ Setup | EzSet/EQ™ |
| Surround Processing Features | |
| Dolby Digital Plus | 1 |
| Dolby TrueHD | Dolby Digital EX, Dolby Digital Plus, Dolby TrueHD |
| Dolby Digital | Dolby Digital EX |
| Dolby Pro Logic II with Movie, Music and Game Mode | Pro Logic II, IIx |
| Virtual Speaker | Dolby Virtual Speaker |
| DTS-HD / DTS-HD Master Audio | 1 |
| DTS 5.1 | 1 |
| DTS-ES 6.1 Discrete & Matrix | 1 |
| DTS 96/24 | 1 |
| DTS Neo:6 | 1 |
| Logic 7 Processing with Movie, Music and Game Modes | Logic 7® |
| Headphone Mode | 2-Channel, Dolby Headphone |
| DSP Processor | 24-Bit, twin-core Cirrus Logic® |
| Audio Connectivity Features | |
| Digital Audio Input Rear (Coax / Optical) | 2/3 |
| Digital Audio Input Front (Coax / Optical) | 1/1 |
| Digital Audio Output (Coax / Optical) | 1/0 |
| Analog Audio Input (Front) | 1 |
| Analog Audio Input (Rear) | 6 |
| Preamp Outputs | Front Left, Surround Left, Surround Back Left, Front Right, Surround Right, Surround Back Right, Center, Subwoofer |
| Headphone Output | Front |
| Multi-Channel Analog Audio Input | 6-, 8-Channel |
| iPod® Connectivity | Aux input stereo minijack |
| Speaker Terminals | Color-coded binding posts |
| Digital Input Polling | All video inputs |
| Video Specifications and Features | |
| Television Format | PAL/NTSC |
| Input Level/Impedance | 1Vp-p/75 ohms |
| Output Level/Impedance | 1Vp-p/75 ohms |
| Video Frequency Response (Component Video) | 10Hz–100MHz (–3dB) |
| Video Frequency Response (Composite/S-Video | 10Hz–8MHz (–3dB) |
| HDMI Input / Output | 3/1 |
| HDMI Version | 1.3a Switching with audio/video processing |
| Component Video Input | 3 @ 100MHz (assignable) |
| Video Processing / Conversion | Faroudja DCDi Cinema™ scaling to 1080p |
| S-Video / Composite Video Input | 1/1 front, 3/3 back |
| Remote Control Features | |
| System Remote Type | IR 6-Device Preprogrammed |
| Remote Preprogramming | 1 |
| Discrete Remote On / Off Codes | 1 |
| FM Tuner Specifications | |
| Frequency Range MHz | 87.5 MHz |
| Usable Sensitivity (IHF) | IHF 1.3µV/13.2dBf |
| Signal-to-Noise Ratio (Mono/Stereo) | Mono/Stereo 70/68dB |
| Distortion (Mono/Stereo) | Mono/Stereo 0.2/0.3% |
| Stereo Separation @ 1kHz | 50 dB |
| Selectivity ±400kHz | 70 dB |
| Image Rejection | 80 dB |
| IF Rejection | 90 dB |
| Preset Stations | 30 AM and FM |
| Direct-Access Tuning | Manually |
| AM Tuner Specifications | |
| Frequency Range kHz | 522 kHz |
| Signal-to-Noise Ratio | 45 dB |
| Usable Sensitivity (Loop) | 500 µV |
| Distortion | 1kHz, 50% Mod 0.8% |
| Selectivity | ±10kHz, 30dB |
| Other Features | |
| Sirius/XM Radio Compatibility | No |
| On-screen Display | Semi-OSD and Full-OSD |
| Input Titling | All inputs except tuner |
| Full-color, High-definition, Graphical On-screen Interface | 1 |
| General Specifications | |
| Power Requirement | AC 220–240V/50Hz |
| Power Consumption (full power/idle) | 65W idle, 540W maximum (5 channels driven) |
| Switched Accessory AC Outlets | 1 AC 220–230V, 50/60Hz, 50W, 0.5A MAX |
| Dimensions (Source Unit – H x W x D – Metric/English) | 15165mm x 440mm x 382mm |
| Weight (Source Unit – Metric/English) | 14kg |