52_14916_2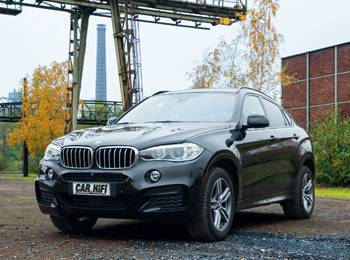 Topthema: Gladen Boxmore
Soundpakete für alle BMW
Der Car-HiFi-Spezialist Gladen hat drei Soundpakete geschnürt, die den Klang in jedem BMW bei überschaubarem Installationsaufwand dramatisch verbessern. Soundlösungen für weitere Marken werden in Kürze folgen.
>> Mehr erfahren
Kategorie: Blu-ray-Player
---
Ausstattungsliste: Oppo BDP-105
---
The OPPO BDP-105 is designed from the ground up with components optimized for enhanced analog audio performance. The OPPO BDP-105 features an all-new analog audio stage powered by two ESS Sabre32 Reference Digital-to-Analog Converters (DAC), balanced (XLR) & unbalanced (RCA) dedicated stereo outputs, a Toroidal linear power supply, and asynchronous USB DAC input. These high-grade components are housed in a rigidly constructed metal chassis and work together to deliver exceptionally detailed and accurate sound quality along with reference quality video.
Ausstattung & technische Daten
SPEZIFIKATION
Disc Types*
BD-Video, Blu-ray 3D, DVD-Video, DVD-Audio, AVCHD, SACD, CD, HDCD, Kodak Picture CD, CD-R/RW, DVD±R/RW, DVD±R DL, BD-R/RE
BD Profile
BD-ROM Version 2.5 Profile 5 (also compatible with Profile 1 Version 1.0 and 1.1)
Internal Storage
1GB (Actual space available for persistent storage varies due to system usage)
Output
Analog Audio: 7.1ch, 5.1ch, stereo. Dedicated Stereo Analog Audio: XLR balanced, RCA single-ended. Coaxial/Optical Audio: Dolby Digital, DTS, up to 2ch/192kHz PCM. HDMI Audio: Dolby Digital, Dolby Digital Plus, Dolby TrueHD, DTS, DTS-HD High Resolution, DT
Input
HDMI Audio: Dolby Digital, Dolby Digital Plus, DTS, AAC, up to 5.1ch/192kHz or 7.1ch/96kHz PCM. HDMI Video: 480i/480p/576i/576p/720p/1080i/1080p/1080p24/1080p25/1080p30, 3D frame-packing 720p/1080p24. MHL Audio: Dolby Digital, Dolby Digital Plus, DTS, up t
Analog Audio Characteristics**
Frequency Response: (RCA) 20Hz – 20kHz: ± 0.2dB, 20Hz – 96kHz: -1.5dB. (XLR) 20Hz – 20kHz: ± 0.3dB, 20Hz 96kHz: -1.5dB Signal-to-Noise Ratio: >130dB (A-weighted, auto-mute), >115dB (A-weighted, no auto-mute) THD+N: <0.0003% or -110dB (1kHz at 48k/24b, 0dBF
Headphone Audio Characteristics**
requency Response: 20Hz – 20kHz: ±0.3dB into 300 Ω Signal-to-Noise Ratio: >98dB into 300 Ω (A-weighted, no auto-mute) THD+N: <0.001% or -100dB into 300 Ω (1kHz at 48k/24b, 0dBFS, 20kHz LPF) Output Power (per channel): 17mW into 600 Ω, 3
General Specification
Power Supply: ~115V/230V, 50/60Hz AC Power Consumption: 55W (Standby: 0.5W in Energy Efficient Mode) Dimensions: 16.8 x 12.2 x 4.8 inches (430mm x 311mm x 123mm) Mass: 17.3 lbs (7.9kg)
Operating Temperature
41°F - 95°F
5°C - 35°C
Operating Humidity
15% - 75%
No condensation
Parts & Labor Warranty
2 Years