52_14916_2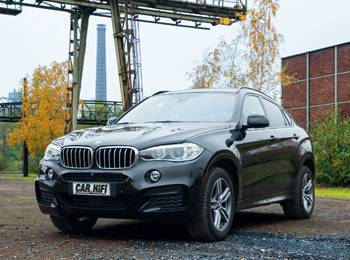 Topthema: Gladen Boxmore
Soundpakete für alle BMW
Der Car-HiFi-Spezialist Gladen hat drei Soundpakete geschnürt, die den Klang in jedem BMW bei überschaubarem Installationsaufwand dramatisch verbessern. Soundlösungen für weitere Marken werden in Kürze folgen.
>> Mehr erfahren
Kategorie: Lautsprecher Surround
---
Ausstattungsliste: Zu Audio Omen Center
---
Ausstattung & technische Daten
Specifications
Description
High effi ciency, high output, direct radiating center-channel loudspeaker.
Omen Center features Zu's full-range driver (Zu260FRD/G4), no crossover or fi lters on full-range driver,
complimented by twin composite dome time-aligned machined from billet tweeters to provide solid horizontal upper treble distribution and resolution (12kHz and up).
Architecture
Zu / orthogonal Scandinavian
Production
October 2010
Dimensions H W D
11 x 19-1/2 x 8" [28 x 50 x 20.4cm]
Weight
31 pounds [14kg]
Packaged
one loudspeaker per shipping box, 36 pounds [16.5kg]
Bandwidth
50—25kHz
Efficiency
98dB SPL @ 1W, 1m
Impedance
12Ω, nominal full bandwidth
Horizontal Listening Window
50°
Vertical Listening Window
35°
Recommend Listening Distance
3 feet [1m] or more
Accepted Connectors
via standard 5-way binding posts: 1/4" spade [6.3mm], oversized 5/16" [8mm] spade, bare wire, banana plugs
Internal Cabling
ZuMission hookup wire
Power Recommendations
4—12 watt (average room, moderate volume)
12—36 watt (large room, loud listening)
36—200 watt (large room, concert levels)
200 watt (maximum input power)
Amplification Considerations Component
anything that sounds good (fl oating load, any amp type or circuit is fi ne)
Component Tolerance
better than 1% driver pair matching, 0.1% on all other electrical components
Tweeter Detail
2x Zu APT-L2 tweeter assembly // bandwidth: 12k—25kHz
High-Pass Filter Detail
fi rst order bessel @ 18kHz (12kHz acoustical) PulseX 1uF + loading R
Full-range Driver Detail
1x Zu260FRD/G4, 10-1/3" full-range driver // bandwidth: 50—12kHz (direct and unfi ltered)
Cabinet
North American MDF skinned with real wood veneer
Spike / Feet Insert Thread
none
Included With Loudspeaker Pair
1x hard press-on full-range driver covers, installed
1x owner's manual
Life Expectancy
100 years; cabinet, and drivers, including the Zu 10.3" [260mm] drivers; even in direct sunlight
Manufacturers Country Of Origin
U.S.A. all parts and labor excluding just a few small parts
Compliances
RoHS | WEEE
Warranty & Service
5 years limited on cabinet and drivers—warranty does not cover misuse, abuse, components upstream from the loudspeaker system, modifi cations or non-factory service.