57_0_3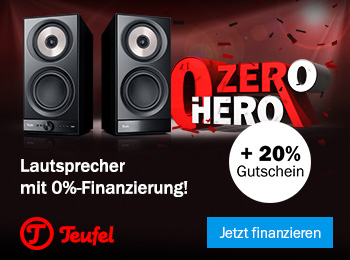 Lautsprecher mit 0%-Finanzierung
Zusätzlich 20% Gutschein auf fast alles sichern
Zero Hero bei Teufel. Nutze jetzt unsere 0%-Finanzierung auf alle Audio-Produkte. On Top gibt es noch einen 20% Gutschein auf ausgewählte Produkte. Damit kannst auch du dir Hifi-Sound der Spitzenklasse leisten!
>> Hier Angebote entdecken
Kategorie: Lautsprecherkabel
---
Ausstattungsliste: 47 Lab Speaker Cable Model 4719
---








Model 4719


Speaker Cable
The conductor is a 12mm wide, 0.1mm thick OFC. When converted to a strand of wire, it corresponds to 0.62mm diameter in cross section and 7.64mm diameter in surface area.


The surface of the wire was polished then covered with a very thin tubing.


Comes with a pair of scissors to cut the end to fit to the connectors of your component.


What you get is the speed and coherence of OTA cable plus extentions in both frequence extremes and even more harmonic richness.

Contents:

0.4 m/m OFC copper wire `STRATOS` ----- 50m

THE PLUG -----12 sets (makes 3 pairs of Interconnects) of machined soft plastic RCA plugs

Manual

Features:


THE PLUG


How can we connect the cables directly to the connectors without letting the current go through solders brass and platings? Our answer is two piece machined soft plastic plugs. These plugs deliver the least colorations and the fastest speed.

STRATOS


Newly designed solid-core copper wire. Sufficiently thin solid-core single strand wire without plating. These are the necessary and sufficient requirements for a conductor suitable for audio cables. In other words, other characteristics do not matter.
The wire used for `STRATOS` is a single strand of 0.4 m/m solid-core OFC copper wire. In combination with light and flexible tubing, this cable has a sensitive response to the rise and fall of signals, with uniform, even speed from the bottom end to the top end of audio frequency.

Outstanding cost/performance ratio


With this kit, you can make interconnects and speaker cables for whatever the length that suites your system. All you need is a wire-stripper (or something to strip the jacket off).
Compatibility:


As an interconnect cable, with any components with RCA connectors. As speaker cables, between any amplifiers and speakers.
Do not use them as power cords!