31_9220_1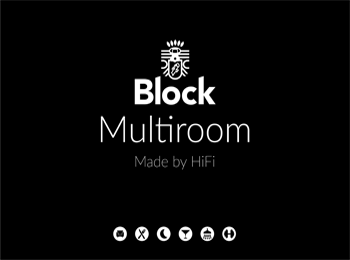 Topthema: Multiroom
Ein Ursprung mit vielen Facetten
Erleben Sie mit dem Block Multiroom-System eine neue Dimension von Musik. Ob in einzelnen Wohnräumen mit getrennten Quellen oder in allen Räumen die gleiche Musik – Sie steuern alles bequem per App!
>> Mehr erfahren
Kategorie: Musikserver
---
Ausstattungsliste: Linn Akurate DSM
---
Rediscover your music collection with Akurate DSM, a digital music player which will re-ignite your passion for music.
Akurate DSM excels with any digital music, reproducing your favourite albums with exceptional dynamic range and musical detail. Choose your preferred phone or tablet to control your music and select from high quality internet radio stations and the latest online music services.
Housed in a stunning precision-engineered enclosure, Akurate DSM brings a level of elegance to your living area that matches the audio performance. With enough analogue and digital inputs to connect any audio source, it will also bring your movies, tv and games to life like never before.
Features
Plays digital music over a standard Ethernet network
Built-in pre-amplifier with separate analogue and digital volume control circuits for each type of source
Streams internet radio, podcasts and listen again broadcasts
Decodes FLAC, WAV, ALAC, MP3, WMA, AIFF, AAC and OGG audio formats with up to 24-bit 192 kHz native sample rate
Songcast support allows synchronised playback of audio around the home
14 inputs (Balanced (XLR), RCA Phono, HDMI, S/PDIF, Toslink) for connection and up-sampling of additional sources
Hybrid volume control for digital sources, combines coarse analogue attenuation with fine digital adjustment
Balanced (XLR) input, plus balanced (XLR) and unbalanced (RCA) outputs
HDMI, S/PDIF and TOSLINK inputs, plus HDMI pass-thru
Option to convert one analogue input to Phono (configurable to moving magnet or moving coil)
AUX input on front for easy connection of portable devices such as MP3 players
Linn Dynamik Switch Mode Power Supply (SMPS)
Precision-engineered enclosure offers exceptional acoustic properties
Compatible with UPnP™ media servers and UPnP™ AV 1.0 control points
Ausstattung & technische Daten