52_14916_2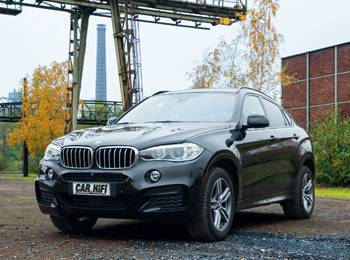 Topthema: Gladen Boxmore
Soundpakete für alle BMW
Der Car-HiFi-Spezialist Gladen hat drei Soundpakete geschnürt, die den Klang in jedem BMW bei überschaubarem Installationsaufwand dramatisch verbessern. Soundlösungen für weitere Marken werden in Kürze folgen.
>> Mehr erfahren
Kategorie: Netzkabel
---
Ausstattungsliste: van den Hul MAINSSERVER HYBRID
---
Ausstattung & technische Daten
Specification
Cable Type
Screened 7 core
Conductor Material
HYBRID: High purity dense Silver coated high purity OFC + Linear Structured Carbon ® saturated layer(s)
Design Purpose/ Application Area(s)
Low noise mains distribution cable for low power high-end audio, video and professional equipment use.
Eff. Conductor Ø/Eq. AWG No./Strands
Cores: 0.251 mm² / ~AWG 23 / 8 Ground: 0.754 mm² / AWG 18.4 / 24 Screen: 2.17 mm² / ~AWG 14 / 192
External Diameter / -Dimensions
8.0 mm.
Resistance 20 °C / 68 °F
Cores: 6.9 Ohm/100 m. Three cores combined = Lead or Neutral: 2.3 Ohm/100 m. Ground: 2.3 Ohm/100 m. Screen: 0.89 Ohm/100 m.
Insulation / Dielectric Strength / Test Voltage
Cores: Polyethylene Terephthalate; Jacket: HULLIFLEX ® 4 / 750 Vrms min. / 5 kV
Connector Types Suitable:
Mains side: Country specific grounded mains plugs with 8.0 mm. cable inlet. Equipment side: Our small Schurter brand IEC320/C15 type 10 amp IEC power connector; Both mounted on ordered lengths.
Standard Sales Units / -Lengths
With our small Schurter brand IEC320/C15 type 10 amp IEC power connector (available in either straight or 90° cable entry version) at the equipment side and a country specific grounded mains plug at the mains side:
In 1.5, 2.0, 2.5, 3.0, 3.5, 4.0, 4.5 and 5.0 m. standard lengths; Larger lengths: on customer specification.
Remarks
Approval / Certification: Tested and certified according to DIN VDE 0282-10 (VDE 0282 Part 10):2000-07; HD 22.10 S1:1994 + A1:1999
Note: For electric safety reasons this cable is not sold without connectors. We advise consumers against mounting connectors to this cable themselves; Mounting connectors to this cable needs expertise.
The MAINSSERVER HYBRID is the lower power (6 Ampere) version of our 16 Ampere types The MAINSSTREAM HYBRID and The MAINSSTREAM BS HYBRID.