52_14916_2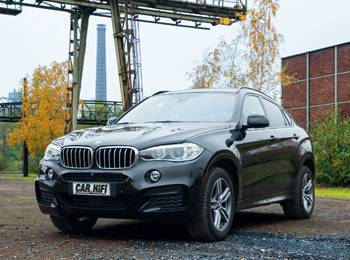 Topthema: Gladen Boxmore
Soundpakete für alle BMW
Der Car-HiFi-Spezialist Gladen hat drei Soundpakete geschnürt, die den Klang in jedem BMW bei überschaubarem Installationsaufwand dramatisch verbessern. Soundlösungen für weitere Marken werden in Kürze folgen.
>> Mehr erfahren
Kategorie: Audiokabel analog
---
Ausstattungsliste: van den Hul FIRST Ultimate
---
Ausstattung & technische Daten
Specification
Cable Type
Coaxial
Conductor Material
Linear Structured Carbon ®
Design Purpose/ Application Area(s)
Highest quality line level audio interlink / SPDIF digital audio interconnect (75 Ohm) (*)
Eff. Conductor Ø/Eq. AWG No./Strands
- / - / Core: 12,000; Screen: 114,000
External Diameter / -Dimensions
7.8 mm.
Resistance 20 °C / 68 °F
Core: ~36 Ohm/m.; Screen: ~4.8 Ohm/m.
Capacitance
61 pF/m.
Insulation / Dielectric Strength / Test Voltage
Core: PE foam; Jacket: HULLIFLEX ® / 300 Vrms min.
Connector Types Suitable
Our RCA type C - 8.0.
Standard Sales Units / -Lengths
Stereo pair packed with RCA (unbalanced) connectors in 0.6, 0.8 and 1.0 m. lengths;
Single packed for SPDIF transport-dac purposes with RCA connectors in 0.6, 0.8 and 1.0 m. lengths. Lengths longer than 1.0 m. only available on special request; These will not be accepted for return.
Jacket Colours Available
Light yellow
Remarks
Connectors need to be factory mounted. (*): For short distances only and exhibits an excellent impedance mismatch reflection damping.
The FIRST ® Ultimate is currently sold in its mark 2 version (Mk II as printed on the cable).
There is absolutely no difference in sound quality or electrical or mechanical properties between the original and the newer Mk II version.
The latter merely has a thin foil added directly underneath the cable jacket, which facilitates our connector mounting process.
Other types available in our "The FIRST ®" series: The FIRST ® Metal Screen.