411_22301_2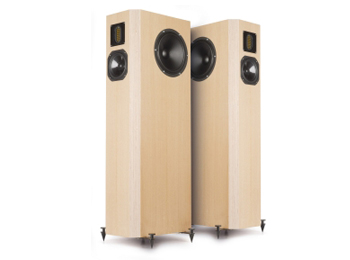 Topthema: High End-Standbox zum kleinen Preis
Harwood Acoustics Stand Up
Schlank und rank soll die Standbox sein und natürlich extrem tief in den Basskeller hinabreichen, bei gleichzeitig hoher Dynamik – kurz: Die eierlegende Wollmillchsau. Eine Lösung gibt es hierfür, auch wenn manche schon bei dem Wort zusammenzucken: Seitenbass.
>> Mehr erfahren
>> Alle anzeigen
394_22246_2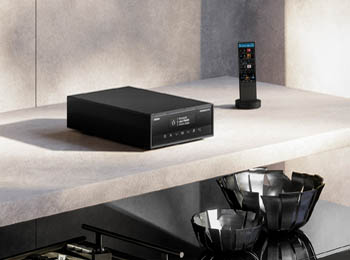 Topthema: Revox STUDIOMASTER M500
Das einzigartige Audio System
Mit der einfachsten Bedienung - weltweit. Patentiert von Revox.

HiFi Test 02/2023 urteilt: REFERENZKLASSE 1+
>> Hier mehr erfahren
>> Alle anzeigen
Kategorie: Plattenspieler
---
Ausstattungsliste: 47 Lab Koma Turntable Model 4724 with Model 4725 Tsurube Tonearm
---
4724 KOMA Turntable
Two solid aluminum platters, suspended by powerful neodium magnets, rotate opposit direction eliminating wow-flatter inherent in the conventional single platter design. The resulting low noise floor and stable rotation gives you the quietest and the emptiest background for your music to blossom.
Junji Kimura says about the design:

The conventional wisdom to control turntable`s vibration/resonance is to damp and/or isolate the resonance by the use of suspensions, damping materials, heavy mass loading, etc. While those techniques are effective in certain ways, it is impossible to fully control the resonance, and it often comes with serious side effects. I`m taking an opposite route. Let the resonance and vibrations run freely between the component and the environment but simplify its route and the mode. That is why the plinth is directly coupled to the main feet. Ideally, it should stand only on this one foot like a rotating tap (`Koma` in Japanese), thus eliminating the twisting force created between the rotating platter and feet placed outside of the dead center of the spindle.
For this method to be most effective, the component should be rigidly coupled to the environment. We recommend a hard/solid platform and a shelf with rigid structure to set Koma on.
As for the effect of the counter rotating platter, imagine a single platter turntable placed on a boat floating on calm water. No matter how we smooth out the friction of the rotation, we can not completely eliminate it, and given enough time, the force created by the rotation would be transmitted to the turntable base, to the boat, then to the water, making the boat rotate with the rotation of the platter and cause ripples on the water surface. The counter rotating platter is to neutralize this force created by the primary platter.
4725 Tsurube Tonearm

The suspension is devided into two points, the horizontal suspension at the arm pivot and the vertical suspension at the middle of the arm length, to improve the trackability and to reduce the effect of the arm mass.

By adjusting the supporting shaft at the tip of the headshell, it eliminates the low infla noise caused by the warp of LP surface and greatly improves trackability.