363_21693_2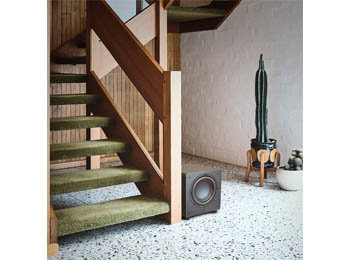 Topthema: Test kompakter High-End Subwoofer
Verlodyne Acoustics Impact X 10
Er gibt die brutalen Bässe ebenso ungerührt wieder, wie er den Hauptlautsprecher sinnvoll unterstützt und entlastet, damit der das komplexe Klanggeschehen sauber abbilden kann. So macht das Freude.
>> Mehr erfahren
>> Alle anzeigen
358_0_3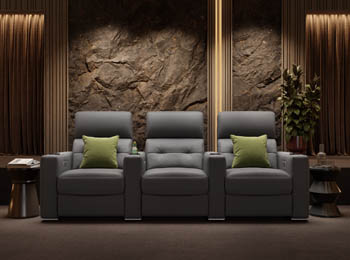 Anzeige
Topthema: Toller Sitzkomfort garantiert mit Sofanella
Sitzmöbel für Wohnzimmer & Kino
Die hochwertigen Relaxsitze von Sofanella sind modern, bezahlbar und schaffen ein gemütliches sowie ein bequemes Sitzerlebnis...
>> Mehr erfahren
>> Alle anzeigen
Kategorie: Kopfhörer Hifi
---
Ausstattungsliste: Polk Audio UltraFocus 8000LE
---
Ausstattung & technische Daten
Features
Ultra-high performance sound in a headphone, with focused details, full fidelity and deep bass.
Battery-assisted Active Noise Canceling technology eliminates the distractions of the outside world (two AAA batteries included).
Polks exclusive Optimized Active Tuning takes advantage of ANC technology to improve the overall performance dynamics of UltraFocus headphones, significantly raising the bar for headphone performance (these headphones sound... incredible!).
Smart sensing of exterior noise levels actually changes the frequency response of UltraFocus headphones, tuning out disruptions and tuning in better headphone performance. Polk ANC technology is capable of up to 15dB of extraneous noise cancellation!
The Passive Isolation technology of the padded on-ear design comfortably surrounds each ear to naturally minimize outside distractions.
Superior materials technology, including durable stainless steel, lightweight aluminum and carbon fiber, and virtually maintenance free padding, for years of extraordinary performance on the go, anywhere.
Active Dynamic Balance driver of lightweight, durable PET material, in a sealed micro-enclosure, tuned and fitted to eliminate resonances with optimized damping.
Active Dynamic Balance technology is an exclusive combination of active noise cancelling and our patented Dynamic Balance material tuning process.
Easy to reach, easy to use on-ear Apple Microphone & Audio Control Buttons include "control Braille" tactile indicators and are engineered to avoid inadvertent engagement, for on-the-fly audio and phone control without breaking your stride.
Push-To-Hear Ambient Control in the UltraFocus 8000 LE model instantly mutes headphone audio and amplifies exterior human voice frequencies, so you can interact with the outside world without removing your headphones.
Removable 55 inch Ultra-flexible tangle-free planar audio cable eliminates cable tangle.
Single cable connection simplicity: One cable, rather than two, connects directly to the UltraFocus 8000 LE headset. One detachable cable connection means less tangle, less hassle.
One detachable cable connection means its easier to stand up and stride around the cabin in-flight. One detachable cable connection means you dont have to replace your headset should the cable fail. (Dont worry: we
StrainGuard™ Kevlar core technology and gold-plated connectors, and computer-designed transitional connections, eliminate the concept of cable failure.
Pefect Fit Headband is "tuned" to eliminate pressure points and soften its comfortable, secure fit.
Gold-plated 3.5mm connector is designed to fit through the opening on all i-gadget cases.
Extra-long battery life: 40 to 60 hours with normal ANC usage. Easy to see blinking low battery indicator.
Includes Skype Adaptor, Home Audio Receiver Adaptor, Airplane Adaptor with specially designed attenuator to optimize airline system performance. Convenient carrying case included.
Engineered for durability, performance & comfort, the UltraFocus Series is made with the most advanced materials and state-of-the-art headphone micro-technology. They will be the last pair of headphones you will ever need.