52_14916_2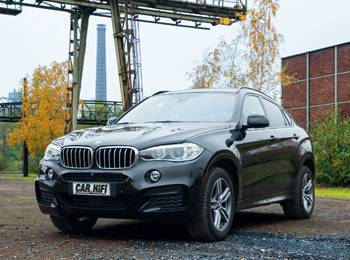 Topthema: Gladen Boxmore
Soundpakete für alle BMW
Der Car-HiFi-Spezialist Gladen hat drei Soundpakete geschnürt, die den Klang in jedem BMW bei überschaubarem Installationsaufwand dramatisch verbessern. Soundlösungen für weitere Marken werden in Kürze folgen.
>> Mehr erfahren
Kategorie: Lautsprecher Stereo
---
Ausstattungsliste: Zu Audio OMEN DEF Mk.I-B
---
Ausstattung & technische Daten
Specifications
Mk.I-B Upgrade Detail
Zu nanotech drivers are now standard equipment (Zu103ND/G1-16) these are the same units developed for our Dominance and as used on Defi nition Mk.IV and Mk.III.
They feature our high-output motor assembly, 16 ohm magnetically neutral-hung voice coils and paper-cored nanotech cones. No other changes are done. Original Omen Def loudspeakers can be fi eld upgraded.
Markings for Omen Def Mk.I-B are: REVISION-B nameplate and the engraved model identifi cation on the drivers' center cone.
Design
High effi ciency, high output, moderate impedance, direct radiating, fl oor-standing loudspeaker.
Omen Def Mk.I-B features Zu's full-range driver (Zu103ND/G1-16), in the Zu Defi nition architecture, Zu-Griewe driver/box/room acoustic loading technology, no crossover or fi lters on full-range drivers,
complimented by a dynamic tweeter featuring phenolic-composite dome and machined 6061-T651 billet lens, providing the acoustic sparkle and resolution from 10kHz and up.
Launched
Mk.I-B June 2012, shipping August 2012 (Mk.I-A November 2010)
Dimensions H W D
47 x 12 x 12 [119.4 x 30.5 x 30.5cm]
Footprint
12 x 12" [30.5 x 30.5 cm]
Weight
78 pounds [36kg]
Packaged
78 pounds [36kg] FlexPak, one loudspeaker per shipping box, 84 pounds [38kg]
Driver Complement
2x Zu103ND/G1-16, 10-1/3" full-range nanotech driver in Zu Defi nition array covering 30–12,000 Hz Zu APT-L2 tweeter assembly
Component Tolerance
better than 1% driver pair matching, 0.1% on all other electrical components
5-Way Binding Posts (CE compliant)
accepting: 1/4" spade [6.3mm fork], 5/16" spade [8mm fork], bare wire ≤ #4 AWG, banana plugs
Efficiency
100dB SPL @ 1W/1m
Impedance
8 ohm, nominal full bandwidth (5 ohm minimum at 270 Hz)
Average Room / Moderate Volume
2–4 watt
Large Room / Loud
4–16 watt
Large Room / Concert Level
16–50 watt
Max Music Input Power
400 watt
Max sustained RMS Power
300 watt
Bandwidth
30–25kHz
Group Delay
< 5ms
Horizontal Acoustic Center
35" [89cm]
Horizontal Listening Window
45°
Vertical Listening Window
20°
Full-range Driver Network
none
Super-tweeter Network
2nd order Bessel @ 10kHz (Erse PusleX condensers and ALq chokes)
Internal Cabling
Zu Mission hookup wire, pure copper
Cabinet
North American made high-density 60HD composite MDF, skinned with real wood veneer
Spike / Feet Insert Thread
3/8–16 TPI (9/16" hex nut, 14mm wrench can be used but is tight)
Included With Loudspeaker Pair
hard surface ball end footers installed with S.S. 9/16" jam nuts, also included are carpet spikes
Manufacturers Country Of Origin
U.S.A. [98%]
Life Expectancy
100 years plus, all parts
Compliances
CE | RoHS | WEEE
Warranty & Service
5 years limited on cabinet and drivers—warranty does not cover misuse, abuse, components upstream from the loudspeaker system, modifi cations or non-factory service.