324_21181_2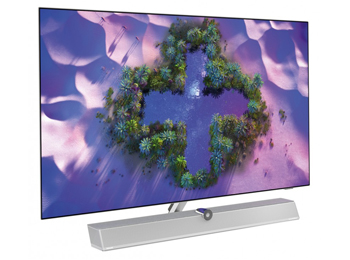 Topthema: Philips 65OLED936
Preisgekrönte OLED-TVs
Der Philips OLED936 gehört zweifelsohne zu den besten Fernsehern überhaupt.


>> Lesen Sie hier den gesamten Test!
>> Alle anzeigen
327_21241_2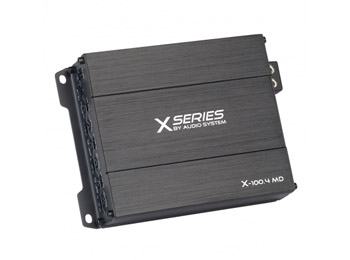 Topthema: Micro-Endstufe mit vier Kanälen
Audio System X-100.4 MD
Kleine Digitalendstufen finden wir bei Audio System als leistungsfähige Amps in der X-Serie und als superkleine Micro-Amps in der M-Serie. Jetzt kommt mit der X-100.4 MD eine superkleine X-Endstufe mit Anspruch auf richtig Leistung.
>> Mehr erfahren
>> Alle anzeigen
Kategorie: Phono Vorstufen
---
Ausstattungsliste: Audio Research PH8
---
With the award-winning Reference Phono 2 reigning at the top, and the superb PH6 anchoring our lineup with a more affordable price, we are pleased to introduce the PH8 phono preamplifier.

The PH8 benefits from a number of circuit and parts improvements derived from the award-winning REF Phono 2. Rather than using the four 6922s of its predecessor, the PH8 uses two 6H30 tubes along with special low-noise FETs; vacuum tube regulation incorporates a 6550 and a 6H30, as featured in the REF Phono 2 and REF5. Capacitors are all the same types as those used in the REF Phono 2, including the same coupling caps, and Teflon® caps used in both the RIAA stage and as bypass caps. There is also a new R-core transformer. Circuit board material is the same as in our Reference products.

Bandwidth is extraordinary, with -3dB points below 0.3dB and above 400kHz. Distortion is vanishingly low, and gain is a very healthy 58 dB, allowing the PH8 to be used with low output moving coil cartridges and an appropriate line stage.

The PH8 incorporates the same cosmetic changes seen on our other recent products, with silver handles and small aluminum buttons under the display; black front panels and black handles are also available. On the rear panel there is one set of single-ended inputs and one set of single-ended outputs, a ground post, plus a removable 15A IEC cord.

Operationally, the PH8 maintains the flexibility and ease of operation of its predecessor, with Power, Loading (47K, 1K, 500, 200, 100 ohms), Stereo/Mono, and Mute buttons under a vacuum-fluorescent display that has eight selectable brightness levels. The display can also be turned off, with nine small pixels remaining dimly lit to remind one that the PH8 is still powered-up. These controls, plus a tube hour meter, are accessible via the supplied remote control, so changes can be made from the comfort of your favorite chair.

The PH8 offers startling performance in every meaningful musical way. Attributes include remarkable air, transparency, speed, focus, retrieval of low level detail, micro dynamics, and great tonal purity. Musically this translates into an organic rightness that is incredibly involving, allowing the intent and art of the performance and performers to shine through. For all of those music lovers who fervently desire the performance of the REF Phono 2 but simply cannot stretch to that exalted level, the PH8 is the answer to their dreams. They maintain a very similar perspective and are cut from the same sonic cloth.

If you appreciate analog then you will fall in love with the PH8; at its price it elevates LP playback to a new level of performance and musical involvement that must be heard to be appreciated.
Ausstattung & technische Daten
| | |
| --- | --- |
| Tecnical Details | |
| FREQUENCY RESPONSE | ± .2dB of RIAA, 10Hz to 60kHz; 3dB points below 0.3Hz and above 400kHz. |
| DISTORTION | Less than .005% at .50V RMS 1kHz output. GAIN: 58dB at 1kHz (MC & MM compatible). |
| PUSH BUTTONS | Power, Mono, Load, Mute. |
| INPUT IMPEDANCE | Selectable 47K, 1000, 500, 200, or 100 ohms with 200pF Unbalanced. |
| OUTPUT IMPEDANCE | 200 ohms Unbalanced. Recommended load 50K-100K ohms and 100pF. (10K ohms minimum and 2000pF maximum.) |
| OUTPUT POLARITY | Non-Inverting. |
| MAXIMUM INPUTS | 70mV RMS at 1kHz (180mV RMS at 10kHz). |
| RATED OUTPUTS | 50V RMS 10Hz to 60kHz, 100K ohm load (output capability is 50V RMS output at 1/2% THD at 1kHz). |
| POWER SUPPLIES | Electronically-regulated low and high voltage supplies. Line regulation better than .01%. |
| NOISE | 0.2uV equivalent input noise, IHF weighted, shorted input (74 dB below 1mV 1kHz input). |
| TUBE COMPLEMENT | (2) 6H30 dual triodes with JFET input. 6550 and 6H30 as HV regulators. |
| POWER REQUIREMENTS | 100-135 VAC 60Hz (200 - 270VAC 50/60Hz) 80 watts maximum. Line fuse 3A slo blo (1.5A slo blo 230V). Standby: Less than 1 watt. |
| DIMENSIONS | 19" (47 cm) W x 5.22" (13.2 cm) H x 12.0" (30.5 cm) D. Rear chassis fittings extend 0.6" (1.5 cm). |
| WEIGHT | 15 lbs. (6.8 kg) Net; 23 lbs. (10.5 kg) Shipping. |