327_21241_2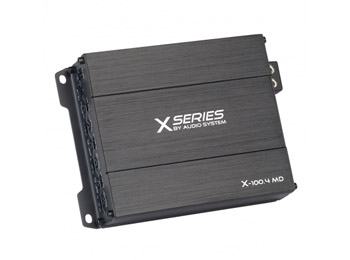 Topthema: Micro-Endstufe mit vier Kanälen
Audio System X-100.4 MD
Kleine Digitalendstufen finden wir bei Audio System als leistungsfähige Amps in der X-Serie und als superkleine Micro-Amps in der M-Serie. Jetzt kommt mit der X-100.4 MD eine superkleine X-Endstufe mit Anspruch auf richtig Leistung.
>> Mehr erfahren
>> Alle anzeigen
324_21181_2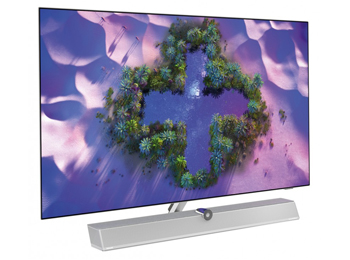 Topthema: Philips 65OLED936
Preisgekrönte OLED-TVs
Der Philips OLED936 gehört zweifelsohne zu den besten Fernsehern überhaupt.


>> Lesen Sie hier den gesamten Test!
>> Alle anzeigen
Kategorie: CD-Player
---
Ausstattungsliste: 47 Lab PiTracer Model 4704
---
"I`d assumed that, with so much processing going on in the following stages, the contribution of the transport to the overall sound of today`s separate digital components was becoming less significant. Was I ever wrong! "
Stereophile, Sep. 2001
Over 12 years of research and development, Junji Kimura finally completed the design of PiTracer CD Transport. This machine is the reason he established 47 Laboratory in 1992 to devote his time and energy solely to his own concept. Along its twisted and winded pass, Junji gave birth to already familiar 47 components, Gaincard, Flatfish, Progression etc., etc., but always at the core of his creative activity was the PiTracer. There were numerous prototypes, some shown at CES in early 90`s, and recently in 2000. Although those prototypes were enough to attract commercial offers from all over the world, Junji was not convinced those prototypes meet his criteria and we all had to wait until he gave a nod.

Now, the dream machine is finally here!

PiTracer will prove how much information were left unextracted in CDs or lost before they reach DA conversion. The first time in the history, we`ll hear the true potential of the 16bit/44.1kHz format.


"Designing PiTracer"
by Junji Kimura



PiTracer is strictly a 16bit/44.1kHz format transport. It does not come with any 24bit/96kHz nor HDCD compatibility. Junji states three major reservations about new formats.

Jumping onto a new format while you know there`s still a great deal of possibility to improve the current one is a deservice to customers.
With a small number of software available in new format today, it is doubtful if it ever establishes itself in the market.
The quality of parts available today is not good enough to properly decode 24bit/96kHz.



Until those concerns are resolved, 47 Laboratory is not going to start any project on new formats

.
Features:
Drive mechanism


Direct drive with a highly sensitive, low inertia, high torque coreless mortor (spindle diameter 3mm).

Tracking mechanism


Thread drive mechanism with a combination of coreless motor, Kevlar core thread, and V guide system. This mechanism was developed to adjust the pickup-head itself to the off centering of CD. The lens, which changes the angle in conventional CD transport to adjust to the off centering, stops its movement almost competely. It dramatically lessens the fractuation of the servo amount, also allowing the laser beam to hit the surface of CD at constant 90 degrees for greater acuracy of focus.

Platform


The platform, machined out of 320w x 30h x 360d mmm aluminum block, contains the spindle motor, sled motor, worm gear, V guide track, mortor drive amp and output connectors.

Head Casing


The head casing is machined out of 270w x 30h x 170d mm aluminum block. The pickup head (CEC), circuitry and control keys are centralized on it to release the movement of the pickup head from the stress of the multiconductor cable.

Motor Drive Amp


Four operation amplifiers, same grade as the one used in 4706 Gaincard, are used to control the spindle motor and the sled motor. With the combination of the simple mechanism, we realized a smooth and quick analog management.

Turntable and Clamper


Both are machined out of solid acrylic. The CD touches the turntable only at its inside and outside edges when it`s clamped down, minimizing the effect of the turntable material and overdamping. The spindle and the turntable were machined again after the assembly using a custom machining device to ensure the right angle. The exact location of the turntable, the guide track and the pickup head is also adjusted by a custom tool developed for the purpose.

Power Supply


PiTracer is powered by Model 4700 Power Humpty. By adding another 4700, you can power the motor drive section and the pickup circuitry separately.
Ausstattung & technische Daten
Outputs
2 Coaxial BNC (1 DC coupled, 1 AC coupled)
AES/EBU (optional)
Power Supply
Model 4700 Power Humpty
Finish
Black Anodized or Silver Hairline
Dimentions
PiTracer 360(w) x 105(h) x 320(d)mm
Power Humpty 130(dia.) x 195(d)mm
69
Anzeige
Your Style, Your Speaker, Your Music…Solano!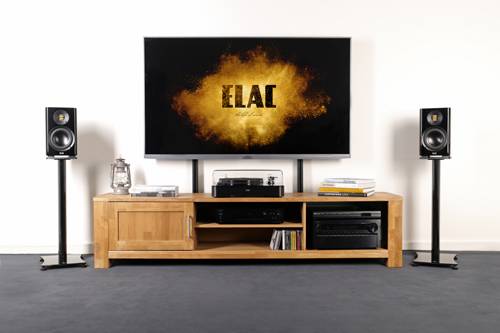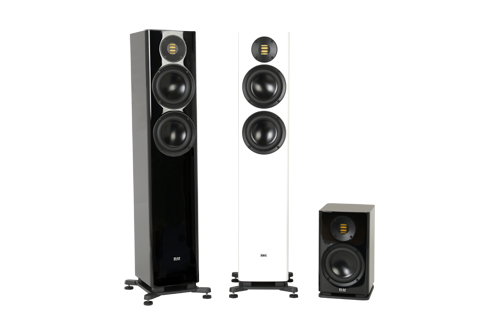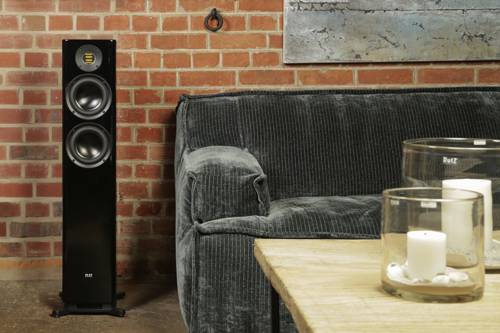 >> Mehr erfahren