344_21533_2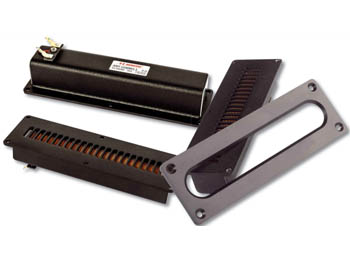 Topthema: Vier Hochtöner von Mundorf
Mundorfs neue U-Serie mit massiven Frontplatten
Im zweiten Teil des Einzelchassistests zeigen wir noch einmal die Mundorf Hifi U-Serie, die jetzt auf Kundenwunsch durch passende Frontplatten ergänzt wurden.
>> Mehr erfahren
>> Alle anzeigen
327_21241_2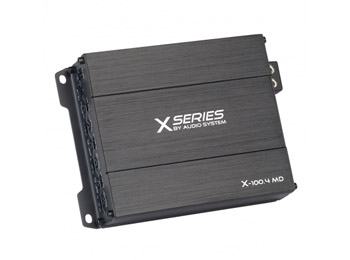 Topthema: Micro-Endstufe mit vier Kanälen
Audio System X-100.4 MD
Kleine Digitalendstufen finden wir bei Audio System als leistungsfähige Amps in der X-Serie und als superkleine Micro-Amps in der M-Serie. Jetzt kommt mit der X-100.4 MD eine superkleine X-Endstufe mit Anspruch auf richtig Leistung.
>> Mehr erfahren
>> Alle anzeigen
Kategorie: Lautsprecher Stereo
---
Ausstattungsliste: Zu Audio Definition MK.IV
---
Ausstattung & technische Daten
Specifications
Description
High-effi ciency, high-output, fl oor standing loudspeaker featuring Zu's nano-sanctifi ed full-range high output driver,
Zu- Griewe electroacoustic technology, no crossover or fi lters on full-range driver, complemented by the massive Radian 850 based tweeter.
Deep bass is managed through a down-fi ring Eminence LAB-12 based subwoofer assembly complete with internal Hypex™ amplifi cation and user adjustable fi lters.
Production
October 2011
Dimensions H W D
49-1/16 x 12-3/4 x 12-3/4" [125 x 32.4 x 32.4cm] // footprint is 12.75" [32.4cm] square
Weight
150 pounds [68kg] // may vary with fi nish selection
Packaged
FlexPak foam encapsulated 56 x 21 x 21" [142 x 54 x 54cm] 165 pounds [75kg]
Bandwidth
14-20kHz
Efficiency
101dB SPL @ 1W, 1m
Impedance
8Ω, nominal full bandwidth
Group Delay
< 5ms
Acoustic Center
36" [91cm] adjustable via footers and subtle canting of loudspeaker system
Horizontal Listening Window
45°
Vertical Listening Window
15°
Recommend Listening Distance
8 feet [2.5m] or more
Recommended Connector
ZuB3 via speakON 8-pole [ZuB3 convention single channel] Zu cable featuring ZuB3 cable technology recommended
Accepted Connectors Via Adapter
1/4" fork spade [6.3mm], oversized 5/16" [8mm] fork spade, bare wire (banana plugs in a pinch)
Internal Cabling
ZuEventB3/Def4-A
Power Recommendations
1-4 watt (average room, moderate volume)
4-16 watt (large room, loud listening)
16-64 watt (large room, concert levels)
500 watt (maximum input power)
Amplification Considerations Component
Defi nition Mk.IV is designed around conventional or parallel mode amps, bridged amplifi ers are not recommended (black speaker negative leg [sp–] of bridged amps will see the virtual ground node of the internal bass amp)
Component Tolerance
drivers 0.05% pair matching, 0.01% on electrical components
Tweeter Detail
1x Radian 850 based dynamic tweeter // bandwidth: 12k􀃾20kHz (high-pass bessel @ 18kHz)
High-Pass Detail
1st order bessel @ 18kHz (12kHz acoustical) Mundorf Silver/Oil 1uF + Mills 10Ω 12.5W Rs + 10Ω 12.5W Rp
Full-range Driver Array Detail
2x Zu103/ND/G1-16 nanotech full-range driver // bandwidth: 30􀃾12kHz (direct and unfi ltered)
Subwoofer System Detail
1x Eminence LAB-12 based subwoofer, sealed // bandwidth: 12􀃾80Hz (user adjustable, actively fi ltered)
Subwoofer Amp Type
internal Hypex UcD 400-V5 based, high energy toroidal transformer
Subwoofer Amp Input Power
115V (8A max) or 230V (4A max), 50/60Hz (transformer voltage rewire possible, inside case work) 8 watts @ idle
Subwoofer Amp Chassis
machined aluminum case work, rack style fi tment allowing in the fi eld service / replacement
Subwoofer Amp User Adjustments
Volume // Low-pass Filter Knee // Parametric EQ Gain // Parametric EQ Frequency // Phase
Cabinet
composite wood plate core; hardwood, aluminum and steel superstructure and stressed members
Spike / Feet Insert Thread
3/8–16 TPI, 9/16" hex nut, 14mm wrench can be used
Included With Loudspeaker Pair
4x hard press-on full-range driver covers, installed
8x hard surface stainless ball-end feet / 8x stainless 9/16" [14mm] jam nuts, installed
8x long carpet spikes, 1x connector cleaning kit, 1x fi nish cleaning cloth, 1x owners manual
Loudspeaker Options
ZuB3 via speakON 8-pole to Cardas patented binding posts, allowing any cable to be used, grille, custom fi nish work
Life Expectancy
100 years; cabinet, and drivers, including the Zu 10" drivers; even in direct sunlight
Manufacturers Country Of Origin
U.S.A. all parts and labor excluding a few components. Hypex amp modules are made in the Netherlands
Compliances of Directives
60065 | EMC 2004/108/EC | 2006/95/EC | 55103 | RoHS | CE | WEEE | Class-2 subwoofer amplifi er
Warranty & Service
5 years limited on cabinet and drivers; 2 years limited on subwoofer amplifi cation—warranty does not cover misuse, abuse, components upstream from the loudspeaker system, modifi cations or non-factory service.
Subwoofer Amplifier
Definition Mk.IV features a built-in subwoofer audio amplifi er. It is a no compromise, state-of-the-art actively fi ltered subwoofer amplifi er that is integrated into the Defi nition Mk.IV loudspeaker cabinet, visible on the rear of the loudspeaker.
Subwoofer Amp Type
Class D analog switching amp with heavy-duty traditional power supply. Amplifi er module is Hypex DS4 UcD 400-V5.
WARNINGS
RISK OF ELECTRIC SHOCK—THERE ARE NO USER SERVICEABLE OR ADJUSTABLE COMPONENTS INSIDE.
Dangerous voltages are present inside case during operation. DC output voltage is 50 volts up and down, 100V DC total.
Also know that the case is sealed and requires technical knowledge to open and should only be serviced by a qualifi ed technician. System is not intended for outdoor use, do not expose to rain or moisture.
RECOMMENDATIONS
We recommended unplugging your loudspeakers, main amplifi er(s) and other regarded electronics during lightning storms or when the playback system will not be used or for an extended period of time.
Safety Classification
Class-2, transformer is also a class-2 double wound isolation toroidal transformer that is switched and fused.
Safety Standards & Compliance
60065 | EMC 2004/108/EC | 2006/95/EC | 55103 | RoHS | CE | WEEE | Class-2 subwoofer amplifi er
Mains AC Power
50/60Hz, 115 or 230 volt (transformer is 115/230V wound and factory wired for your region).
Mains AC Connection
C13/C14
User Serviceable Fuse
115V AC mains = 8A | 230V AC mains = 4A
Should the fuse blow replace it with an equivalent part. A spare fuse is located within the fuse holder, located just below the power inlet and only accessible when the power cable is not plugged into the inlet. A small fl at blade screwdriver is required.
Power Consumption
600 watt maximum // 8 watt idle
Damping Factor
500
Self Protection
output short-circuit
Input Impedance Speaker Level
500Ω
Infrasonic Filter
12Hz // 24dB/octave butterworth
Adjustable Gain
–110dB-0dB
Adjustable High-Pass Filter H
20-120Hz
High-Pass Filter Slope & Character
18dB/octave linkwitz–riley
PEQ Boost Bandwidth
0-+6dB
PEQ Boost
1/2 octave
PEQ Frequency
20-50Hz
Phase
0-180° // 180°-360°
NO BRIDGED MAIN AMPLIFIERS
Defi nition Mk.IV presents a virtual ground node to the external main amplifi ers' speaker negative (SP–) output. Bridged amplifi ers will see this as a short and self protect.
Do not use bridged amps to drive Defi nition Mk.IV loudspeakers. Standard amp types will see an easy 8 ohm load. If main amp does not say BRIDGED there's nothing to worry about.
Warranty & Service
2-year limited. Zu recommends factory service. Removing the amplifi er from loudspeaker is simple and will not expose the user to danger.
Loudspeaker may still be operated without amplifi er installed, and with satisfactory results. Though Zu and Hypex have designed the electronics to the highest standards of fi delity and durability, shit still happens.
In the event that service is required, Zu offers an amplifi er exchange program so you can quickly get your system back up and running quickly and with minimal hassle.