52_14916_2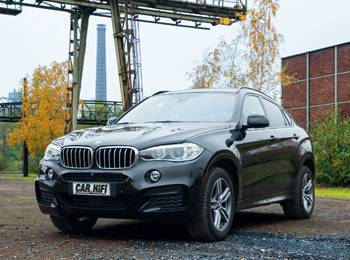 Topthema: Gladen Boxmore
Soundpakete für alle BMW
Der Car-HiFi-Spezialist Gladen hat drei Soundpakete geschnürt, die den Klang in jedem BMW bei überschaubarem Installationsaufwand dramatisch verbessern. Soundlösungen für weitere Marken werden in Kürze folgen.
>> Mehr erfahren
Kategorie: Raumprozessoren
---
Ausstattungsliste: Cary Audio Cinema 12
---
Ausstattung & technische Daten
Specifications
Decoding Ability
Dolby True HD
Dolby Digital Plus
DTS-HD Master Audio
DTS-HD High Resolution Audio
Dolby Digital
Dolby Pro Logic IIx for movies and music
Dolby Digital EX
DTS ES 6.1 Discrete
DTS NEO 96/24 for movies and music
Matrix Surround for 5.1, 6.1 or 7.1
Inputs
7 RCA analog stereo input pairs
1 XLR analog stereo input pair
1 XLR digital input
7 RCA coaxial digital inputs
7 TOSLINK digital inputs
4 HDMI v1.4a inputs
Multi channel Analog Input
7.1 analog bypass input set for multi-channel playback
Outputs
Main Front pair, Center Front, Surround Back pair or Center Surround, Surround pair, Subwoofer, can have 5, 6 or 7 speakers & subwoofer, RCA and XLR connections.
1 HDMI v1.4a output. 2nd zone output: 1 digital output, 1 RCA analog stereo pair
Frequency Response
10 Hz - 20 kHz, 1Hz - 129Hz (-3dB)
Amplitude Linearity
+/- 0.2 dB (20 Hz - 20 kHz)
Phase Linearity
3 degrees (20 Hz - 20 kHz)
Dynamic Range
115 dB (1 kHz)
Signal-to-Noise Ratio
108 dB (1 kHz)
Channel Separation
>89 dB (1 kHz)
Total Harmonic Distortion
0.008% (1 kHz)
Rated Output Level
1.0 V RMS (8.0 volts maximum)
Power Input
120 or 240 Volts AC, 50-60 Hz
Power Consumption
25 watts
Weight
25 lbs
Dimensions
17.7" W x 4.5" H x 16.5" D
Detailed Features
Auto setup with a microphone, RS-232 port on back panel for custom install system control, IR repeater input and output, 3 remote DC triggers, Bass and Treble controls with bass management circuit,
Variable crossover from 40-140 Hz, in 10 Hz steps, dedicated remote control handset, second zone audio analog and digital outputs.