65_15640_2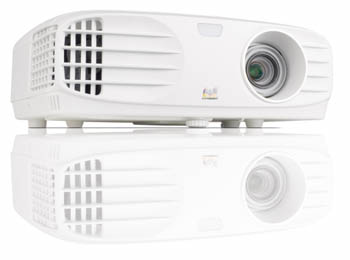 Topthema: Lichtstärkster 4K-UHD-Beamer in seiner Klasse
ViewSonic PX747-4K
Ein Beamer, der außer 4K- auch HDR-Material wiedergeben kann und dabei knapp über der 1.000-Euro-Marke vorbeischrammt, ist schon eine Hausnummer.
>> Mehr erfahren
>> Alle anzeigen
106_0_3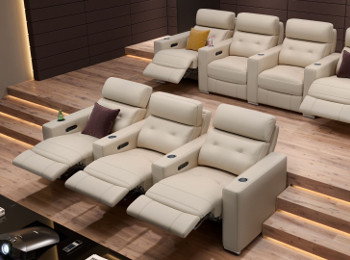 Anzeige
Topthema: Heimisches Kinozimmer
Luxuriöses Heimkino modern & bezahlbar
Die hochwertigen Sessel und Sofas der Serie "Matera" von Sofanella schaffen ein gemütliches und bequemes Heimkinoerlebnis...
>> Mehr erfahren
>> Alle anzeigen
71_16205_2
Topthema:
Raumakustik verbessern - Schallabsorber einsetzen
Kategorie: Lautsprecher Surround
---
Ausstattungsliste: SV Sound Ultra Surround
---
Ausstattung & technische Daten
Loudspeaker Physical Description
Dual Baffle Surround Loudspeaker
Dimensions: 14" (H) X 12.3" (W) X 5.4" (D).
Weight: 18 pounds.
Piano gloss black finish.
Dual independent gold-plated 5-way binding posts.
Cloth grille with pin/cup retention system.
Aluminum wall mounting bracket with safety catch feature to help prevent inadvertent removal.
Driver Array and Technical Highlights
1" tweeter:
FEA-optimized diffuser for airy and unveiled presentation.
Aluminum dome delivers exceptional transient response and exceptional stiffness/mass ratio.
5.5" woofer:
Composite glass-fiber cone with excellent stiffness/mass ratio for high sensitivity and pistonic behavior beyond pass band.
Aluminum shorting ring to reduce gap inductance, lower distortion, and enhance high frequency response.
Cast aluminum basket to ensure precise alignment of critical components and additional heat-sinking capacity.
Vented voice coil former to minimize air compression artifacts at high drive levels.
Unique Surround Sound Operating Modes
Bipole mode (both sets of drivers in phase).
Dipole mode (both set of drivers out of phase).
Duet mode (each set of drivers receives a discrete signal, creating two separate speakers within one cabinet).
Duet mode allows true 7-channel surround sound with just one pair of surround speakers.
SoundMatch Crossover Network
2-way crossover with premium-grade capacitors, air-core inductors and heavy-trace printed circuit boards.
Dual isolated crossover networks allows for bipole, dipole or unique Duet mode.
Crossover frequency and slopes optimized for outstanding total radiated sound power.
Tweeter-to-woofer crossover: 2.0 kHz.
Cabinet Construction Technical Highlights
Non-parallel cabinet panels reduces axial standing waves within the cabinet, reducing frequency response coloration.
Acoustically transparent and FEA optimized grilles, wedge-shaped front baffle and flush-mounted drivers all contribute to reduced edge diffraction and improved on-axis high frequency response.
Frequency Response and Electro-Acoustic Data
Rated bandwidth: 58 Hz-32 kHz (+/-3 dB).
Nominal impedance: 8 ohms.
Sensitivity: 87 dB (2.83V @ 1 meter full-space, 300-3kHz, bipolar mode).
Recommended amplifier power: 20-250 watts.